Last year, my group of friends had been going on and on about a cool paying app that according to them, "changed their lives".
Apparently, this app would give the lowest rates of the day when travelling abroad, and could easily send/receive money from one account to the other just by having the person's phone number.
It could also help you with savings by putting your spare coins in a digital "vault", and more generally, made the whole paying for stuff process so much fun. They even send you a cool colourful debit card.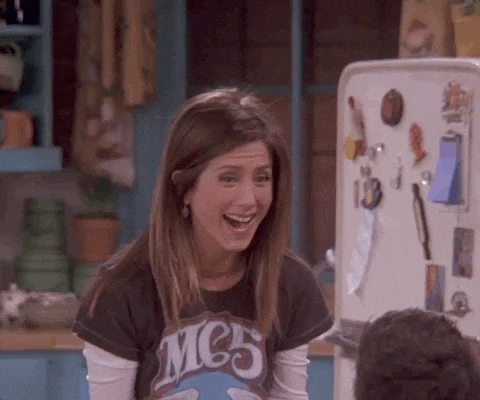 I have to admit that I was very hesitant at first, as I'm always concerned about security when it comes to getting new debit cards and paying services.
My friends, though, threw me a mini "intervention" and almost begged me to sign up to the service.
This was because I was usually the one who never had cash, and my bank made money transfers to other banks a nightmare.
Too many personal details needed, fees had to be paid, and the money transfer wouldn't be completed instantly, which would eventually annoy my friends because we couldn't properly split the bills.
So I listened and decided to give it a shot.
When I used my Revolut for the first time, it was like a whole new world introduced to me.
I used my iPhone to pay at a store.
(Yes, laugh all you want, I was living under a rock all these years! 😂 )
By the way, this article isn't trying to promote the service (they're already one of the top-paying services out there anyway).
My aim is to explain to whoever is reading this, why payments are sexy.
And there are a couple of reasons.
Here we go!
User experience
The instant I heard the *ding* sound as I paid with my phone, I felt like a tech-pro.
I felt like living in the future, with flying cars and robots who served humans in a galaxy far far away.
The cashier wasn't surprised, but my face lit up with excitement.
"I no longer have to carry my bag everywhere. I don't even have to look for my wallet!" I thought to myself, smiling.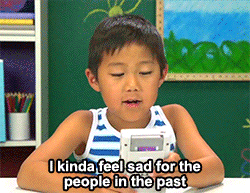 Payments are sexy because of the incredible user experience it gives them.
Modern consumers, especially millennials and Gen "Z"s, need easy-use, high-tech services that will get the job done fast and efficiently.
In order to keep a consumer engaged on a website, for instance, especially if you want them to proceed with a purchase, the experience you give them is the number one ingredient to make a sale.
This means you need to provide them with an impressively designed website, and an adaptable streamlined checkout.
There's nothing more annoying than a complicated payment service provider when you want to order something online.
Believe me, I know!
Security
As I mentioned earlier, the main reason I wasn't proceeding with Revolut at first, was security.
No matter how many people were using this service at the time, and regardless of the number of friends that talked to me about it, I was still a bit hesitant.
Many people like myself, value security a lot when it comes to payments and new apps like this service.
After I carefully looked into it though, it seemed quite legit and I decided to proceed.
If you want your business' transactions to be good and authentic, you need a great automated risk management system in place with monitoring experts.
This way, you can identify frauds, and you'll have someone to advise you on patterns of fraudulent behaviour.
On the customer's side, there's nothing sexier than feeling that you can contact and build trust with your payments service!
Conversation and Conversion
Wait, let me clarify what I mean by that.
The way a payment service communicates with a client can be crucial nowadays.
For instance, most millennials want to have immediate contact with the service provider, but without having to wait on the phone for half an hour while asked to press a series of numbers on their keypad.
That's where AI and bots come in.
As mentioned in our previous article "How Artificial Intelligence Is Changing The Face Of Banking", "Chatbots are one of the fastest-growing applications and use cases of artificial intelligence through semantic engines."
They allow customers to engage in a stress-free, information-rich, instant conversation that gets them from point A to point B in the most effective and efficient manner possible.
The personalization of the experience is not only a user experience gimmick. Upon gathering enough data, advanced chatbots can offer insightful and helpful functions such as tracking your spending habits, help you manage your budget or provide a credit score.
Cleo, for example, is a chat-bot/app that you give access to your bank accounts and helps you manage your finances the best way possible.
(Don't worry, she is just observing, she doesn't actually mess with your balance!)
Moving on, as a business, conversion is also very important.
This is because you need clever payments technologies in order to increase the odds of your authentic transactions.
Luckily, there are quite a few options such as Credential on File Customer Initiated Transactions that register your customers' card details to streamline future purchases, split payments, recurring payments, delayed payments, etc.
See, payments are totally sexy!
Mobile
I think you don't need me to tell you how important mobiles (aka smartphones) are to us nowadays.
Its almost as if our phones are parts of our bodies. It's the first thing you (most probably) look at when you open your eyes in the morning and the last thing you see when you go to bed at night.
And just to be a bit dramatic about this, our whole lives revolve around our phones.
Conversations, photos, videos, e-mails, reminders, files, everything can be done thanks to these "Godsent" tech devices.
As a business its an absolute must that your services are mobile-friendly. Especially when it comes to payments, being easily accessible should be one of your top priorities.
As a consumer, this is one of (if not the main) reasons I've been a loyal Revolut user. The fact that everything is on my phone and all I need is wifi, comes in very handy.
Therefore, your payment service provider needs to be able to adapt their payment pages for mobile apps or mobile browsing. And if they do that, you keep your customers happy and your conversion rates high.
Sexy Business Tip
There are hundreds of ways you can pay for stuff, and preferences may vary depending on your target audience.
Important factors such as location, age, products being bought etc, play a key role in your payments method if you're a business/
For instance, you can't just open an office or a store in China and not offer Alipay or WeChat Pay.
If you're looking to grow your business into either new market segments, whether by geographical region or by consumer demographics, you need to offer your prospective customers the option of paying the way they're used to paying
In a few words: know your audience and "speak" their language.
Payments and technology now walk hand in hand, and companies who offer a series of payment methods grow each day.
Whether you are a consumer or a business, you need to be ahead of the game.
As a consumer, because the aim is to make your life easier when paying, and as a business, because your aim is to keep customers satisfied, and engaged with your services.